Church Services
Join us on Sunday at 9.30am on site at GEBC. and our online service at 5pm over on our Facebook page
Five Live
Get a daily encouragement from our Senior Pastor Gary and his wife Sarah on Facebook Live.
Tuesday – Friday @ 5pm
Kids and Whanau
Our Kids programs are running during the Sunday morning service.  But if you are not able to attend, visit our Kids @ Home page for Sunday resources for Preschool, Primary and Intermediate
We are multigenerational, multicultural, community focused church in the heart of West Auckland. A church that is passionate about making a difference in our community by sharing the love of Jesus and by providing an environment in which people at all stages of their spiritual journey feel encouraged and challenged. We'd love to have you join us!
Join us at one of our upcoming church services every Sunday morning for contemporary worship, relevant teaching and community
Every Sunday 9:30am onsite
and 5pm via Facebook Live
Find Hope in Christ, Transformed by Christ
Empowered through Christ to change the world
Gary Grut
A huge WELCOME from me and the whanau at Glen Eden Baptist. Glen Eden Baptist is a place you can call home and where all people are welcome.  Our heartbeat is, Find Hope in Christ, Be Transformed by Christ and Be Empowered through Christ to change the World.
We are a people committed to following Jesus. This means we worship Him with passion and joy; we encourage prayer in church and throughout life, and we love people in our community and world through generosity, invitation, and compassion.
I personally look forward to seeing you at Glen Eden Baptist.
We would love to connect and welcome you to our church after the service.
We look forward to meeting you!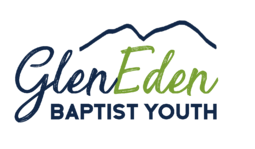 ADDRESS
97 Glendale Rd, Glen Eden, Auckland, New Zealand, 0602
PARKING
There is an onsite car park at the rear of the church and street parking is also available. There are reserved parking spaces for low mobility/disabled.
WHEELCHAIR ACCESS
There is wheelchair access to and from the building.  In the auditorium itself, there are large aisle with spaces available for wheelchairs.  Our friendly hospitality team will happily assist to create a space that suits you.
At GEBC we encourage people to honour God with our finances as an extension of our worship. Your generosity helps to build the kingdom of God and reach our community.
Thank you to our funder's
Contact Us
If you have any enquires or need to get in touch please contact us below or contact the church office.