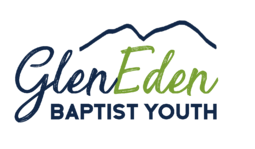 Kia ora everyone, and welcome to our Highschool aged ministries. Here at Glen Eden Baptist we believe in showing our young people the unconditional love that God has for them and what it truly means to experience this in their day to day lives. As a youth collective we run by 4 Pou, which dictate how we as a youth group look and feel, which I'll explain a little further on. However, if you want to know a little bit more about who this God person might be, and wouldn't mind having a bit of fun n food on the way (we do have the occasional pizza every now and then haha) then Glen Eden Baptist Youth (GEBC Youth) is definitely the place for you! So feel free to contact the church if you have any questions and we will be more than happy to answer. In the meantime, here are some basic values that we try to encourage in our youth community and some simple details around how we work as a youth community.
Turangawaewae
In our youth community we believe that for our young people to thrive they must first feel a strong sense of 'belonging' which Is why it is our first and most important value as the youth community here. The way in which we structure our gatherings, our actions, our language, we use all these things as tools to communicate and uphold our value of belonging first, belief second.
Whakanuinga
Celebration for us a community is right at the heartbeat of who we are. In today's society tall poppy syndrome has become rife and has disempowered our youth today through various structures and language around celebration. We strive to celebrate our youth and take a strengths-based approach towards how function as a community
Whakawhanaungatanga
Healthy relationship building is key skillset and function of how we as a youth community engage and operate. Part of what we strive for here as a group is to learn about building and sustaining positive interactions and relationships, and we model this from our theology of trinity and the harmony and respect found within God.
Whakatakanga
We are missional positioned. We as a youth community have a collective outward focus in how we operate and engage with our local community. For us, we centre ourselves on Jesus' teaching around considering the other and claiming new ground in our society as a youth community who wish to change the status quo. For us this means that we look to both the bible and our experience of this world to see how we might interact with our people and environments that bring glory to god and honour our neighbour.
Participating in our community!
These are the amazing people within our community who help with the various happenings that we do together as a youth community. 'Youth Mentors' are those who wish to become active participants in facilitation and guidance alongside our youth community. Youth Mentors commit to the health and vitality of our youth community on both a wider scope as well as connecting with individual needs where possible. Youth Mentors provide the 'backbone' of our youth community and are trained to build good rapport with our youth. Youth Mentors are police vetted and are undergo a interview process before being approved as Youth Mentors.
Tuesday Night Youth Group
7.30pm – 9.30pm during term time
This is our youth communities main weekly gathering. At youth group we strive to create a non-judgmental, all-inclusive space where our youth can feel free to be themselves. At youth group we usually run a few fun activities followed by an engaging message centred around our community's Christian faith. We do our best to draw from the Bible as our main source for these messages but often also focus on current issues facing our teens today. We want youth group to be a healthy environment that empowers our youth community to thrive as the young people of today, and how our Christian faith might encourage us to create a better society for all.
Spiritual Discipleship Group
The Sunday Discipleship Group is a programme open to all youth, within our high school ages, that has a more particular focus on the delving deeper into the Christian faith, traditions, belief systems, church history you name it!  This group is a Bi-weekly gathering that aims to encourage deeper growth and development of our youth community's faith and is an optional group for those who wish to delve deeper into the Christian faith.
We are currently in the process of looking into running a Youth Band as part of how we connect with our wider church whanau and as a way of developing new musical skills and talents. If you're interested in exploring this with us feel free to contact the Church office or the Youth Pastor.