Get involved in the life of our church
At Glen Eden Baptist Church we think it is so important for people to share life together around a common cause. We have several groups running throughout the year for all ages from on a Sunday to small groups. We'd love to have you join us! Get in touch with one of our groups or contact our church office to find out more about getting involved in what we do at GEBC.
CHILDREN
We have a number of different opportunities for children and parents at GEBC. On Sundays at 9.30 we have programmes designed for preschoolers and Yr1-Yr6's. We also have a creche available for under 2s.
FAMILIES
At Glen Eden Baptist Church we love doing community together. Whanau, no matter what size or shape, can reflect the heart of God! Whanau Community is a place to encourage, support and build amazing family, relationships and parents.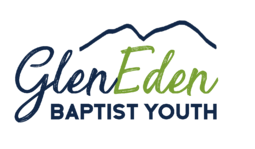 Youth
A non-judgmental, all-inclusive space where youth can feel free to be themselves. Our Tuesday night consists of a few fun activities, followed by an engaging message centred around our community's Christian faith. We draw from the Bible as our main source for these messages and focus on current issues facing our teens today.
YOUNG ADULTS
Eden Lounge is a space for us 18 – 30 y/o to come together for good food and great fellowship. There'll be teaching and discussion. Bring your friends and make new ones! We are excited to look into who Christ is in our everyday lives.
WOMEN
Our Women's Ministry is a space for women of all ages to come together to connect, grow and have fun. We run events throughout the year including guest speakers, dinners out and retreats.
Contact the church office for more details.
Men
Our Men's Ministry is for men of all ages. It is a chance to get to know one another and to see how we can support each other, young and old within the life of the church and our local community. We look forward to you joining us.
At GEBC we are intentional about connecting with others.  We do this through Life Groups.  A Life Group is a place where people can share life's challenges and wins and encourage each other in their relationship with Jesus.
It's in these environments that friendships are formed and people are cared for.
If you want to find out more, please contact the Church office
Our Community
A large part of what we do here at Glen Eden Baptist Church is focused around the community.